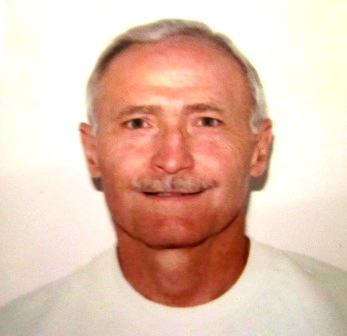 Bill Kesgard
Spokane, Washington

I am a 64 year old small business owner who lives in Spokane, Washington.
My problems with prostatitis began almost 10 years ago. The first episodes were diagnosed as
epididymitis
. Each bout caused me pain, discomfort and inflammation in the groin area. Each time I was treated by my doctor with
antibiotics
. This went on with periodic bouts over a couple of years, and gradually the
infection
centralized itself in the prostate gland. Symptoms were a
burning
sensation and
pain
in the prostate gland area,
frequent urination
and
painful bowel movements
. They would be accompanied by
flu-like symptoms
,
fatigue
and an
overall feeling of sickness
. Each visit to the doctor brought another round of antibiotics and each time the infection would clear up for a few weeks, then it was back again.
At the five year mark, I was really getting frustrated  as the prostatitis symptoms would  reoccur much quicker and the antibiotics were becoming ineffective. I had been prescribed
Cipro, Levaquin, Septra, Trimethroprim, Erythromycin, and Amoxicillin
. All of these seemed to help in the short term, but they had
horrible side effects
and became
ineffective
over time.
I continued to suffer daily with low-grade fevers, flu like symptoms, frequent urination, painful bowel movements, and a burning sensation in the prostate itself. Each trip to the doctor brought another round of antibiotics, and each antibiotic regimen  lasted 5-6 weeks. I was soon sick from all of the antibiotics with
nausea
,
diarrhea
and
poor digestion
, which ultimately led to an
ulcer on the esophagus
. My immune system was at rock bottom which also made me
highly susceptible to colds and flu
.    
I tried every prostate
supplement
that was on the market, and none of them was effective. I even tried some herbs from India that were supposed to help. I tried prostate
massage
, and considered going for more massage but the success rate appeared marginal at best.
I went to four different urologists, including one at the University of Washington in Seattle. No one could help me get rid of the chronic infection in the prostate. As a result, I continued to suffer, and this was having serious effects on my business and personal life. Traveling any distance by car was difficult due to frequent urination, and overall sickness. I can recall business trips where I had to stop and sleep in a rest area for a couple of hours just to make it home. I cannot count the number of vacation trips that I had to cancel, or reschedule over the years because I was too sick to travel. I did not want to be a burden on others, and I was
embarrassed
and
frustrated
.  
In 2008, a new urologist suggested a procedure called
TURP by laser
. This was supposed to open up the prostate gland and allow the urine to flow better.  I underwent the procedure and for a few months some of the symptoms were abated. Six months later, however, they were back and I was right back on the antibiotic bandwagon.
I made appointments with some of the old urologists to see if they would remove my prostate. Because my DREs were normal and my PSA was never above 1.3 ng/ml, they refused to even consider any type of surgery. I had one urologist look at me and say, "go home and
learn to live with it
, I have done all that I can do." I was told that I would be crazy to allow a doctor to remove my Prostate gland. 
In early 2010, I discovered Dr. Krongrad's website and began looking into the possibility of surgery. The first person I spoke with was Hope. She works in Dr. Krongrad's office and was very helpful and understanding. I later spoke to 
Dr. Krongrad
several times on the phone and was surprised at how open and candid he was about the procedure. I also spoke with patients who had had
laparoscopic surgery
to remove the prostate to whom Dr. Krongrad referred me. I felt an instant connection to these people, because they had suffered through the same problems as I was having. Finally, I was talking to people who understood me.
I was so sick in October 2010, that I called Dr. Krongrad's office and spoke to Hope. I scheduled my surgery for January. I went through all of the pre-op testing locally, and then traveled to  Miami, Florida on January 1st, 2011. I met with Dr. Krongrad on January 3rd, and the surgery was performed early the next morning. I remember waiting in the pre-op room prior to surgery and feeling the "burning" sensation in my prostate. When I awoke in the recovery room, that
burning sensation was gone
.
By 10:30 that same morning I was back in my hospital room and feeling surprisingly well. My wife commented that "
my color looked better
" than it had in a long time. I took one Tylenol for some minor discomfort and rested.
The following morning Dr. Krongrad came in and removed my drainage tube. At that moment Dr. Krongrad also told me the pathology was back on my prostate gland and that it was
cancerous
. The way the doctor described it was that I had cancer, but that now I did not. The cancer was a Gleason score of 6 and organ-confined, which meant that further treatment was unnecessary. I was so grateful to have that cancerous tumor out of my body.
I was released later that morning and returned to our motel room. Other than a few bouts of gas, which is normal, I was relatively comfortable. Three days later, we were on our way back home to Spokane.
It has been nine weeks since my surgery and I have
NO prostatitis symptoms at all
. I wore Depends for a few weeks as my bladder readjusted without the prostate. I am
totally continent
now, and have no issues. It is too early in the recovery to gauge the erections, but I am confident that I will return to full function soon. My life has returned to normal, and it is wonderful to wake up each morning feeling normal. 
One of the major factors in my decision to use Dr. Krongrad was his experience. Dr. Krongrad pioneered the laparoscopic procedure for radical prostatectomy years ago. I felt very confident and comfortable placing my life in his skilled hands.
It is difficult to find words that adequately describe my gratitude and sincere appreciation for Dr. Krongrad and his staff. The hospital staff in Florida was also wonderful. I urge anyone who is suffering like I was to reclaim his life. You will never be sorry.