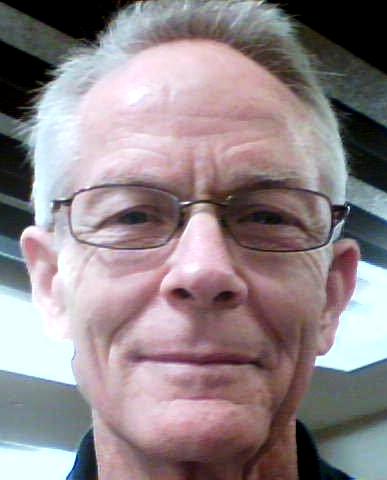 Stuart Burchett
Oklahoma

I am a 70-year old man who had my prostate removed for severe, chronic bacterial prostatitis by Dr Krongrad. 
I wish I could have had the surgery 10 years earlier.
My first prostate infection was 45 years ago. I cannot recall how many recurrences I have had in the intervening years, but I know it was at least 2-4 episodes a year. My situation is different from that of some of the other men who have had laparoscopic prostatitis surgery. When I did not have an infection, I was mostly pain free.  However, when I had an infection, it was debilitating. I would have 102-103 degree fevers, chills, vomiting, and would be in bed for at least 24 hours followed by another 2-3 days of general malaise and several days of painful urination.  Each time I would take a round of antibiotics that would reduce the symptoms and after about 10 days generally get me back to normal. 
Over the years, I had many appointments with 2 urologists and 4 family practice physicians. During that time I have had a "mild" TURP, two cystoscopies, and three biopsies. Fortunately no cancer was found. 
The source of my infections was E.coli which became resistant to the different antibiotics prescribed over the years. I have been prescribed months of sulfa drugs, tetracycline, Floxin, Rocephin, Ceclor, Cipro, and Levaquin. Sometimes the regime called for 30 days or a couple of months. There was even a 6-month regime. 
The worst prostatitis episode occurred in the late 1980s when I went to my family doctor for one of my many infections and he prescribed tetracycline. After about 5 days, I was still having symptoms and returned to the doctor. He did a digital exam and noted the prostate was still enlarged and pressed a bit harder. Two days later I was in the hospital with sepsis, 100-degree plus fever, and antibiotics administered intravenously. I was in the hospital for three days.
When one has recurring prostatitis, you look for any relief. In another of my many visits to my family doctor, he noted the pH of my urine was very high and said it should be lower. Being a chemist, I decided to alter my diet to keep the pH of my urine in the normal range. I faithfully followed this diet for several months and did not have any infections. I thought I had solved the problem. Unfortunately it did not and although I still follow the diet to some degree, I continue to have infections.
During the last 5-6 years, I always had a prescription of either Cipro or Levaquin with me because I would never know when the bacterial prostatitis would occur. When we would go on vacations, I would take two prescriptions because sometimes one regime would not control the infection. 
I came to the realization I was always going to have a latent bacterial presence in my prostate and no amount of antibiotic would eliminate it or would any other procedure such as TURP.  The only real solution was to have my prostate removed.  I discussed this with my urologist, but he did not support my suggestion. So I continued with regimens of antibiotics and prostatitis episodes with the attendant problems.
In the summer of 2010, while on vacation I had my third infection in four months. I knew the Levaquin I had taken for the previous two infections was beginning to lose its effect on the E. Coli and once again sought an alternative. I did a search for prostatitis on the internet and Dr Krongrad's name appeared. He was doing a clinical trial to evaluate prostatectomy as a way to alleviate chronic prostatitis with its associated problems.
I read the testimonials and was very interested, but wanted to check him out. I remembered a friend who had prostate cancer in 2002.  His wife did a thorough search for options and they decided to go to Dr. Krongrad, who had just a few years before pioneered the technique of laparoscopic prostatectomy. That friend related he had a successful procedure with a minimum of pain or difficulty. 
My wife and I decided it was the best solution to my 45-year problem with bacterial prostatitis, so we cut our vacation short and went to Aventura. We arrived on a Monday for consultation and preparation for the surgery early Thursday morning. I left the hospital on Friday before noon and walked to our hotel that was about half a mile from the hospital. 
As others have related, there is a period of abdominal discomfort following the surgery and the catheter is not a lot of fun but it is certainly manageable. We flew home 4 days later, without incident. We did request a seat in the first row for convenient access to the bathroom. Once home, I resumed my morning walks, but restricted myself to 1 mile. There were no problems having the catheter removed on the 11th day.
It is now just over 6 months since surgery. I have had some incontinence but it has improved and is improving further, which I understand is not uncommon in the first year and especially with a 45-year history of prostate infections and previous prostate surgery like I had. As for the prostatitis of 45 years: I have not had any pain, symptom, or discomfort since surgery. This was reflected in my CPSI scores, which dropped from 27 before surgery to 4 by 1 month and 0 by 3 months.
I wrote that I wish I would have had the surgery years earlier.  If I had, I know I would have had a lot more pain-free and fever-free days and surely would have taken considerably fewer antibiotics, with much less of the risk that these antibiotics can bring.
Dr Krongrad and his staff, Ruth and Hope, are very helpful. They will provide information regarding any facet of your stay and surgery.  They will also promptly respond to any concerns or questions after you are home.