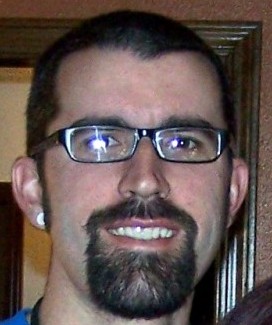 Jeremy Prinz
Oklahoma City, OK
My chief complaint had always been "I just can't sit." The pain was intensified the instant I sat down. But standing and lying down would only dim the pain. It was always there for more than 6 years!
In April 2003, I began having low back pain that was greatly increased with sitting. Around the same time, I also started having pain in my testicles that radiated up the front of my abdomen and into my back. Being completely clueless, I thought they were two different problems. Who knows? Maybe they were.
I went to a urologist who did a testicular exam, and told me I had a varicocele, and I should wear tighter underwear. Of course, I believed the back pain was a separate issue and pursued it as well.
To make a long story short, within 6 years I had been to 4 orthopedic surgeons, 3 chiropractors, 3 physical therapists, 2 psychiatrists, 1 psychologist/hypnotherapist, 2 acupuncturists, 1 chronic pain specialist, 1 internist, and 3 urologists.

The numerous MRIs, CT scans, myelograms, discographies, x-rays, bone scans, injections on my back never identified the source of the pain.
I had described the pain as a deep ache straight in from the top of my butt. A conference of 12 orthopedic surgeons decided that I might benefit from a lumbar fusion due to a small tear in my disc.  After two years of pain, someone had offered me a solution so I jumped on the opportunity and had a L5-S1 fusion performed in March 2005.  When I woke up from surgery, I could feel that same deep ache thru all the post-surgery pain.
The deep ache stayed with me for another two years, and the surgeon decided that I may benefit from having the hardware removed. In March 2007, the hardware was removed. The same exact deep pain was there when I woke up. All the doctors listed above represent the gamut of other possibilities I pursued over the preceding 4 years. 
In August 2008, my life changed in a big way creating a lot of stress on both my mind and body. I lost my family pet of 14years, quit my job of 15 years, and moved away from home to a new state all in the same month. I had also started truly exercising for the first time since the pain began to try and fix my "back."  That's when the pain got worse, which I didn't think was possible. 
My back pain started to get worse through the time period which was strange because it had been at a good moderate level for a long time, and was now going into a severe range. And then burning urination started.
I went to an urgent care facility and, without a DRE or PSA, the doctor said I had a common case of prostatitis and prescribed me a few antibiotics. I got some relief from antibiotics but extremely short-lived (3 days) and not complete relief. I also went to the 4th orthopedic surgeon at this time to rule out any back problem, and, with no preconceived ideas from me, he reported that everything looked good.
Until being diagnosed with prostatitis, I hadn't realized that the frequency, urgency, and occasional painful urination were a real problem that may have been related to my back pain. Honestly, I can remember having painful urination years earlier, but I thought it was a normal thing that happened if you don't drink enough water, so I would just drink more water. I had also gotten used going to the bathroom every 30 minutes. I just thought that was the way I was. And when the low back pain was at its worst, I used to say "it hurts so bad it hurts in the front, too."
Now the only thing that gave me relief from the prostatitis was a hot shower or bath, which made me realize that when the original pain started in 2003, I used to go in the hot tub about 4 times a day to relieve my "back" pain!
Six years after that first visit to a urologist, I went to a new urologist to investigate the extra pain from the prostatitis. The list of medications/antibiotics seems endless and includes months of treatment:  doxycycline, ciprofloxan, amoxicillin, levaquin, bactrim, flomax, quercetin, saw palmetto, parafon forte, pyridium, prosed-ds, elmiron (for interstitial cystitis), lyrica (for nerve pain), celebrex, ibuprofen, and tramadol and lortab for the pain.
The first urologist did a cystoscopy, which was extremely painful when passed thru the prostatic area.  He found that the prostate was enlarged, inflamed, and pushing into my bladder, but the bladder was otherwise normal. The same day he did a transrectal ultrasound which show a hyper echoic "area of concern" in the left base. This procedure also increased the pain when pressure was applied by the instrument. 
After the exams, he sat down and discussed with us that he really didn't know what the area was or what was causing it. After discussing it with his colleagues, he decided to do a transrectal prostate biopsy and perform another cystoscopy under sedation. The biopsy results showed benign prostatic tissue and focal chronic inflammation. The cystoscopy results were the same as the first.  The urologist then told us that we would now have to figure out a way to manage the pain, because "you may have been born this way" and "you can't remove a prostate for prostatitis" That was obviously unacceptable to me.  
Now the pain was getting unbearable – my whole pelvic area hurt. I was still on antibiotics, and had several urine cultures, a prostatic massage fluid culture, semen culture, and the actual biopsy was cultured. They all came back with scant growth of possible contaminants and were therefore overlooked.  A feeling of helplessness came over me. How could years of pain, fatigue, and feeling sick just be a problem I was born with, especially considering it didn't start until I was 25?
So I went to a new urologist, for another opinion. He started me on new antibiotics and high-dose anti-inflammatory which gave me zero relief. He then gave me two antibiotic treatments via injections which gave me zero relief. He did a DRE and reported that my prostate was three-times the size it should be for someone my age. I also pointed out a swelling in the pubic region, that appears to be fluid build up.  He speculated that I may have a stricture in my prostatic urethra that causes the normal laminar flow to be turbulent and causes the inflammation. He did a (third) cystoscopy and found some narrowing in the prostatic urethra and therefore made a few incisions and performed a urethral incision. He also told my wife post-op, that he has never seen a prostate that red and inflamed in all of his practicing (21 years), but he didn't feel that it was infectious. Really he just seemed a little confused. 
The pain only got worse. So to sum it all up, it seemed as though I had spent years focusing on the pain in my low back, and everything else had been missed or ignored be me and by doctors.  For six years I was not able to sit in a car, ride my motorcycle, go out to eat, or go to a movie without significant pain increase.  But it got so bad that I couldn't walk to the mailbox, sit in the recliner, or empty the dishwasher without significant pain increase. My quality of life diminished quickly.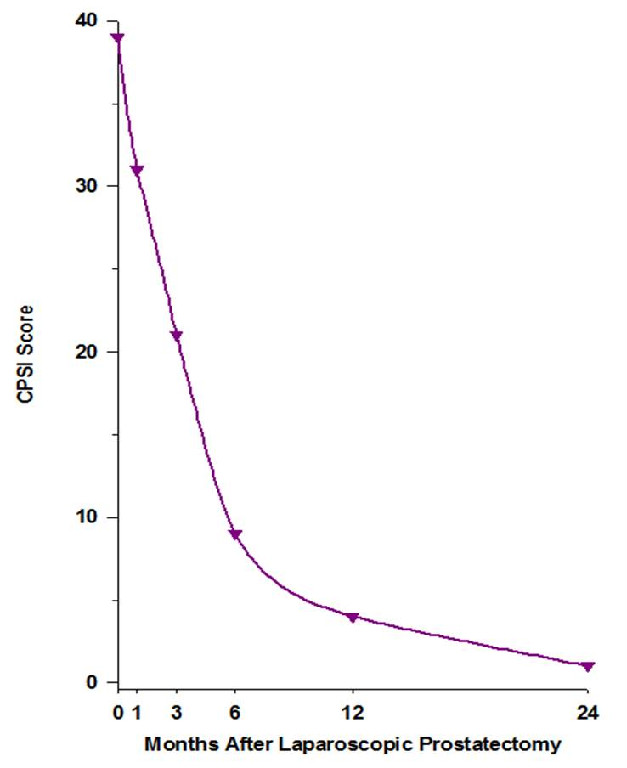 Fortunately, my wife found information about treatment with laparoscopic prostatectomy. Given my situation – my life was misery – I  knew that I had nothing to lose, and that the possible benefits far outweighed the risks to me.
 
So in May 2009, I had prostatectomy for prostatitis. It is no understatement that Dr. Krongrad, Hope, Ruth, and the staff at the hospital were amazing. Everything went smoothly.
 
After the surgery, I immediately felt like the deep ache straight in from my butt was gone. It finally felt as though I wasn't sitting on something. But me being let down from multiple surgeries prior, was still scared to "jinx" myself by saying so. There was pain after surgery as with any, and I very much disliked having a catheter for 14 days. Also, taking only Tylenol did not alleviate any of the post-surgery pain as I had been on high-dose pain killers for years. It was worth it!

Post-catheter I had very rare incontinence in the first month, and only wore pads at night for a few weeks.  The most important lesson we learned is that time heals. The pain decreased within the first few weeks, and continued to decrease through the months. Erections were slow to come back, but Dr. Krongrad reassured us that we were right on track.
I am now 2 years out from surgery and my CPSI score is down from a preoperative score of 39 to a current score of 1. All signs of prostate pain and symptoms are gone. I have NO incontinence. And my erections are 100%.

My prostate problems are a thing of the past. I could not have dreamed of a better outcome.