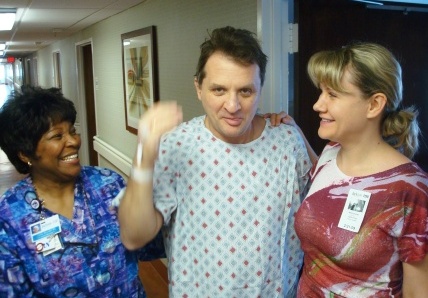 The Krongrad Institute began as America's pioneering program in minimally invasive prostate cancer surgery. Establishment of the Institute in 1999 was driven by a technical advance in prostate cancer surgery: The development of laparoscopic radical prostatectomy.
 
Krongrad and associates literally wrote the book on laparoscopic radical prostatectomy. Dr. Krongrad pioneered the use of laparoscopic radical prostatectomy in North America.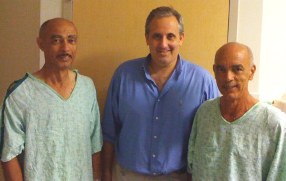 The Institute's patients are young and old men with prostate cancer and severe chronic prostatitis. They come from every state in the Union and foreign points far and wide. They are from all walks of life. Among them are the religious broadcaster Pat Robertson, who was back on air one week after his prostatectomy, and two-time Super Bowl champion Robin Cole. At age 70, our patient Bob Patten broke the world 200-meter breaststroke record a mere 90 days after his prostatectomy. We call Bob our geriatric Lance Armstrong.


The Krongad Institute is located in a state-of-the-art office facility designed and built to welcome and support patients to the highest possible professional standards. Our staff have many years of experience working with men with prostate cancer and prostatitis and with their families and friends. They can help you with everything from pre-op testing to dealing with your insurance company, to finding just the right accommodations.

From the moment you first make contact with us and a real person takes your call to the minute you leave feeling more like family than a patient, the Krongrad Institute will help you to understand that health care can be at once competent, efficient, courteous, and compassionate.

To make initial contact, you can fill out the online prostatitis consultation form or you can call us at (305)936-0474.

We are absolutely committed to doing everything we can to help you.