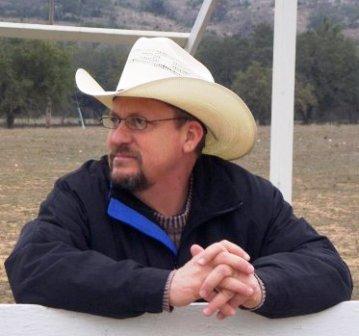 Peter Hunt
Texas
My story began about 30 years ago when I was diagnosed with prostatitis. I could barely urinate and there was pain in my groin and deep pelvis. There was also pain during and after bowel movements. I was given antibiotics and a prostate massage which at the time helped.
The relief was short lived and the prostatitis came back again and again. It seemed that alcohol made the prostatitis worse and I was also starting to have bowel problems.
This went on for many years and my first urologist retired so I found a new one. My new urologist tried a number of things on me such as Vioxx, an anti inflammatory drug, countless prescriptions of antibiotics and Proscar. None of these things cured my ailment but the antibiotics would help, especially Cipro and Levaquin.
As time went on my symptoms became worse and it got to where when I would have an ejaculation I would feel as though I had the flu for days afterwards. I tried abstaining from sex, but when I did I couldn't urinate properly and began to develop urinary tract infections (UTIs).
My colon problem also became worse. I began to have serious infections with high fevers closer and closer together, until my gastroenterologist said I needed to have a diseased section of my colon removed, which was full of diverticulitis. I had about a foot of the sigmoid colon removed in 2007 and went back to work 6 weeks later.
I was a telephone repairman at the time and one week after returning to work a hurricane struck Texas and I was working 7 days a week 10-12 hours a day for months. I was finding that I was not able to do my job in a sufficient manner anymore because I was fatigued from the prostatitis and felt as though I had the flu all the time. I also had constant headaches and began to be very depressed because of my situation.
I left my job in 2008 and have been unemployed since. I was desperate to find some kind of help and searched on the internet for a cure for prostatitis and found many siteswith many suggestions that for the most part seemed not reliable.
Then I found Dr Krongrad's web page in 2010. I listened to the videos and read the testimonials of the other patients on this site. They were very similar to my own story. What really persuaded me was listening to Dr. Krongrad's video about prostatitis surgery. I could tell that this doctor knew what I was going through and the hopelessness of my situation.
I filled out the CPSI score sheet to measure my symptoms and found I scored very high, which meant I had a serious problem. I was contacted by Dr. Krongrad shortly thereafter and was surprised that he had called me personally; at first I thought it was his staff but it was him. We discussed my special situation and the options available for me. Surgery in my case would be difficult because I had had that open colon resection. This meant that whether it's for prostate cancer or prostatitis, there are only a handful of surgeons skilled enough and confident enough to do my laparoscopic prostatectomy. Fortunately, since Dr. Krongrad has been doing laparoscopic prostate cancer surgery longer than anybody in the United States, I had the confidence I needed to go forward in this complicated situation.
I decided to go through with the surgery and Dr. Krongrad removed my prostate. It has only been a little over 2 months but I am already feeling better and my energy level is increasing. I have good control of my bladder, with only minimal leakage. Even the headaches and flu symptoms are much better.
Immediately after surgery my wife made the comment that my eyes were clear and I myself felt as though I had been delivered of something very grave. A month after surgery, my youngest son saw me and said I looked 10 years younger. It's amazing. Not only did I start to get better right away, but my family could also tell right away that something important had happened to me with surgery.
My pathology report showed that I had cancer in both sides of my prostate, despite the fact that my prostate-specific antigen (PSA) was always low. Two problems were taken care of at once.
Through all of this, Dr. Krongrad and his staff have been very helpful and genuinely caring. He kept up with me daily for the first month and still checks on me for my progress. I had prayed to God for many years for an end to my misery. Dr. Krongrad became the answer to those prayers.